---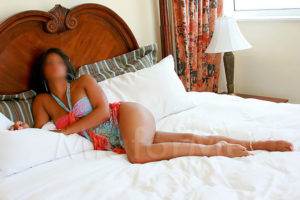 Taking the time to sample life's sweet pleasures is a privilege to be savored. Being an exclusive model, I require taking our time to get to know one another, as short arrangements leave too much to be desired. I am not one to rush things, and prefer gentlemen who similarly seek to take the time to experience the sensuality of experiencing my presence.
Whether in town for business or pleasure, I can help you relax in any environment you choose. Let us start by me assisting you with getting settled into your hotel room, pour you a drink, and then model sexy lingerie or other attire to your choosing to begin fulfilling your quest to melt your stress away.
For the gentleman on the move with some spare time to enjoy cocktails and conversation, I have a 2 hour package suited just for you. After making our acquaintance, we can dash out to a trendy hotspot for dinner or drinks before heading back to the hotel for dessert.
Perhaps you require a more extended visit for either business or pleasure, of which I can accommodate with my 3 or 6 hour packages. I make a suitable companion for a range of events including business conventions, live music performances, boating, and so many more occasions.
Extended stays (12 hours or over) are generally not booked unless I am well acquainted with the requester. While I do enjoy over night stays, I want to make sure that we are compatible enough to spend an extended amount of time together before committing to a long-term reservation.
Are you ready for an experience to remember? If so, just say…
…it's Mia for Me.